Our products
Fridge Magnets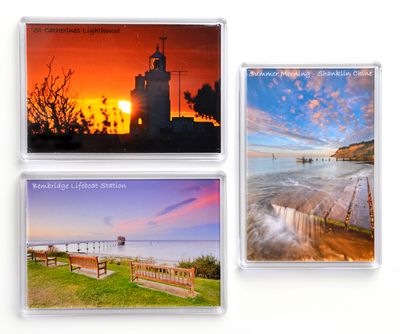 Our large Fridge Magnets are a simple but very popular product of ours.
The Magnets are made from a tough clear plastic with a magnetic strip across the back.
Inside the plastic casing is a small 9x6 centimeter image printed onto Epson Matte paper using Epson's outstanding quality ink.
The image is then sealed in and is air tight which keeps it protected from kitchen hazards such as water splashes, grease and smoke.

PRICE: £2.50


Mounted Photographic Cards

Our Photo cards make a great gift! They are 8x6 inches with an aperture window (image) of 6x4 inches, and they come in a neutral cream colour.
The inside of the card is blank so that you can add your own message, and an envelope is supplied.
Our cards will also fit straight into an 8x6 inch frame.
Each card is individually titled with the place name/title of the photo.

We print onto Epson or Harman Gloss paper using Epson's outstanding quality ink, (Lifetime non fade guarantee) so that the image can be enjoyed for many years to come.

PRICE: £2.50


Mounted Prints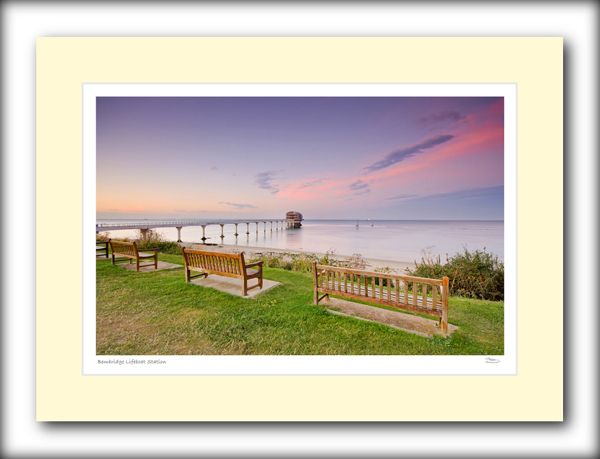 Our Mounted Phtos come in a range of sizes from 10x8 inches to 30x22 inches, and each print is titled and signed individually.
We print onto stunning quality Satin photo paper using Epson's outstanding quality ink (Lifetime non fade guarantee).
Each print is carefully mounted using a neutral cream coloured, acid free mount board and is sealed in a clear Polypropylene bag for protection until it is ready to be framed.


SIZE AND PRICE
10x8 inches - £8.75
A4 - £10.45
16x12 inches - £15
20x16 inches - £25
24x18 inches - £36
Larger sizes are available upon request.



Photographic Prints on Canvas

Our "Box Canvases" are printed on to high quality artist grade canvas using Epson's outstanding ULTRACHROME inks.
We have two types of Canvas available.
Our standard Matte Canvas has a beautiful texture with wonderful colour reproduction of each image, it is water resistant and very fade resistant.
Our Satin Canvas is a beautiful product with amazing colour and clarity of each image.
The Canvas is completely waterproof, stain proof and scratch resistant and it has a slight sheen to the finished product
Each printed canvas is made complete by stretching it over a 1 inch deep wooden frame.


SIZE AND PRICE
Matte 15x10 inches - £22
Satin - £26
Matte 21x14 inches - £35
Satin - £39
Matte 24x16 inches - £42
Satin - £48
Matte 30x20 inches - £65
Satin - £72
Matte 36x24 inches - £95
Matte 48x36 inches - £150


To order a print online please go to the Island Visions Gallery page, click on one of the photo albums and then click on your chosen photo.
Above the photo will be a "Buy Now" button, click on the button and follow the instructions.